DIRECTORS OF IMAGING
Respected Across the Industry
True North Imaging (TNI) is one of Canada's largest academically-oriented, imaging organizations. TNI serves as a teaching site for the Department of Obstetrics and Gynecology at the University of Toronto. We also work with numerous University of Toronto staff on joint research projects and assist in clinical training. Our Director of Imaging, Dr. Alex Hartman, trains physicians from around the world in imaging techniques, including several that we developed.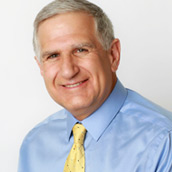 Dr. Alex Hartman
Medical Director
Dr. Hartman is widely considered to be one of the world's leading authorities in various forms of ultrasound. He has long been the world's largest provider of sonohysterography services (an ultrasound technique to investigate abnormal uterine bleeding and infertility), as well as the world's largest provider of infertility imaging.
Formerly on staff at McGill University, Dr. Hartman now trains all obstetrics and gynecology physician trainees at the University of Toronto. He lectures extensively locally, nationally and internationally. He is the Chair of Imaging for the Canadian Fertility and Andrology Society and formerly of the American Society for Reproductive Medicine.
Dr. Hartman heads True North Imaging's research division, which has become one of the largest ultrasound research centres in North America. In the past few years, his research has focused on: abnormal uterine bleeding, pelvic pain, sonohysterography, 3D imaging, polycystic ovaries, infertility imaging, congenital uterine malformations, polyps, fibroids, adenomyosis and ultrasound tubal patency.
Dr. Hartman is also an advisor to numerous government committees and task forces on imaging. He is a strong advocate for increased funding for health care and improving access for patients in Ontario to advanced treatments and investigations.
Alex Hartman has lived in the Greater Toronto Area his entire life. Married, with 3 sons, he has numerous outside interests. If his work schedule should ever allow, he promises to give those interests more attention.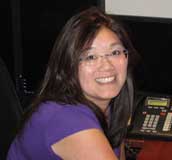 Dr. Rose Lee
Director of Imaging
Rose Lee received her M.D. and completed her residency in Diagnostic Imaging at the University of Toronto. She then went on to complete a Body Imaging Fellowship at St. Michael's Hospital and Sunnybrook Health Sciences Centre at the University of Toronto.
Rose joined True North Imaging in 2007, where she is enjoying her role as Director of Quality Assurance. Her interests lie in ultrasound, body imaging and educating our technologists.
Prior to joining True North Imaging, Rose served as a staff radiologist at York Central Hospital and Southlake Regional Health Centre.