SENIOR MANAGEMENT
Respected Across the Industry
True North Imaging (TNI) is one of Canada's largest academically-oriented, imaging organizations. TNI serves as a teaching site for the Department of Obstetrics and Gynecology at the University of Toronto. We also work with numerous University of Toronto staff on joint research projects and assist in clinical training. Our Director of Imaging, Dr. Alex Hartman, trains physicians from around the world in imaging techniques, including several that we developed.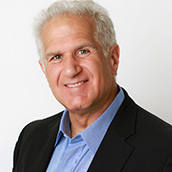 Gerald Hartman
President & CEO
Gerald Hartman has been the President & CEO of True North Imaging since its inception. Previously, he was President & CEO of RDS Diagnostics Ltd., a predecessor diagnostic imaging organization.
Gerald is a graduate of the University of Toronto and Osgoode Hall Law School. After being called to the bar in Ontario, Gerald spent a number of years as a corporate and securities lawyer with several large law firms in Toronto. In 1992, Gerald became a legal and business advisor to the Canadian healthcare industry. In 1996, Gerald was named chief executive of RDS Diagnostics Ltd.
Gerald is the President of the Independent Diagnostic Clinics Association (IDCA), the industry association representing the interests of the roughly 1,000 community-based imaging clinics in Ontario. He has been an active member of the board of directors of the association since 1995 and its president since 2008. Gerald represents the diagnostic imaging sector and the IDCA on a number of government committees and task forces.
Gerald has long been involved with charitable and social service organizations, both domestic and international. He is the former Chairman of the Reena Foundation, based in Toronto. Reena is a leading social service organization, dedicated to integrating developmentally disabled individuals into the community.
Gerald and his wife, Sheryl, make their home in Toronto and have four adult children.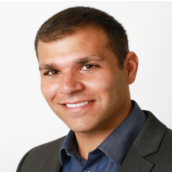 Dr. Jason Hartman
VP of Operations
Jason Hartman has held many roles in True North Imaging since 2006. His responsibilities were initially directed to marketing and business development. He was Director of Operations, before being named VP Operations in February 2016.
Dr. Hartman obtained his MD from the University of Ottawa. He obtained his CCFP from the Northern Ontario School of Medicine (NOSM – Thunder Bay). Spending years training to be a physician allowed him to better appreciate the needs of the healthcare community, both as a clinician and a patient. Dr. Hartman applies these lessons in directing the growth of True North Imaging.
Jason's sole interest is True North Imaging. Sooner or later that will have to change.